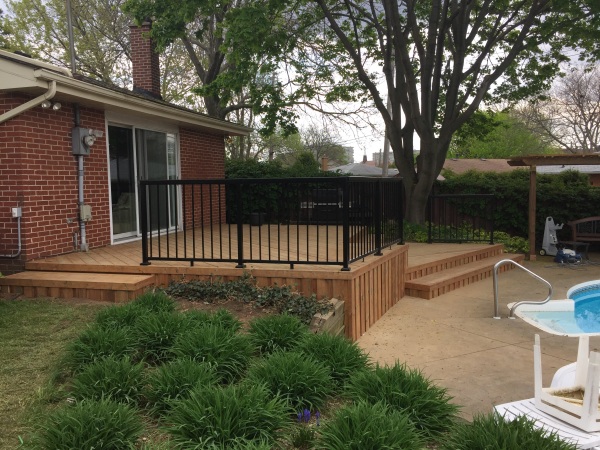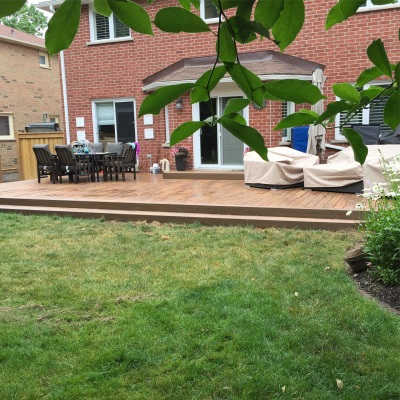 " I have had the opportunity to utilize Ian on a couple of back deck projects.  As a result of the quality work and communication of the first project, Ian became our go to person for all of our deck building and maintenance needs.  I used to always get 3 quotes on all projects but not anymore.  His attention to quality and ability to understand our vision - not only from the initial design ideas but how you really want to utilize the space, is a much welcomed experience.  The solid cost estimates and agreed final pricing is also very much appreciated.  I have and will continue to recommend and utilize Ian when it comes to our deck and outdoor projects."  

Darryl Harris, Burlington, ON

" I recently called Ian to come out and have a look at my old deck.  It was on its last legs and in serious need of attention.  We discussed my options and together redesigned the space to better suit mine and my family's needs.  He took care of everything and with great attention to detail.  I now have a gorgeous new deck without having to start from scratch before spring is here.  I couldn't be happier!  

Andrew Rymes, Burlington, ON

" We used Ian and his talents recently to help us with one of our rental properties.  Our tenants were feeling anxious about their old deck as their toddler wanted to play outside, and wanted it completely replaced.  We knew that it needed some updating but didn't want to shoulder the cost of replacing the entire deck.  Ian came in and assessed the deck, replaced unsafe areas and built a new to-code staircase in a short amount of time and for a cost far below what we would be looking at to rebuild.  Our tenants are also thrilled with the result  as they have a safe and functional deck for their family to enjoy!  A win:win situation!        

 Mike Wilgar, Dundas,ON